This post may contain affiliate links. That means if you click and buy, I may receive a small commission. Please read my full disclosure policy for details.
Back to Back Issues Page

Urban Farmer: Survival Issue
November 01, 2017
Volume 3, Episode 19
November 1, 2017
---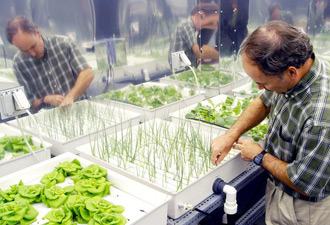 "Man's survival, from the time of Adam and Eve until the
invention of agriculture, must have been precarious because of his inability to
ensure his food supply."
    ~Norman Borlaug
---
SURVIVAL SIMPLIFIED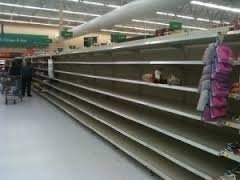 If you've visited the site lately, you may have noticed a new NavBar Button
labeled: Survival Simplified!
We have long been interested in and recommend for everyone exploration of a
plan to get you and your loved ones through any type of disaster; whether
man-made or natural-occurring. In preparation for this section, we have been
doing extensive internet research, saving magazine articles and acquiring and
testing various survival supplies and gear for years.
However, some friends of ours have put together a superb Survival Guide
which includes just about everything we feel needs to be discussed and
recommended. So rather than put up our own Survival section, we proudly
recommend you visit their new website via our link:
Survival Simplified.
---
Consumer
Demand for Hydroponic Veggies on the Rise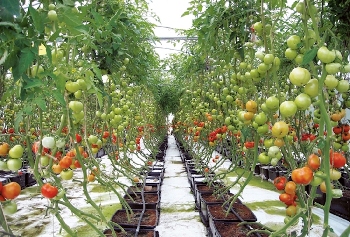 The hydroponic produce market has seen impressive growth
over the past few years, and it is expected to continue to grow. Consumers'
awareness about the advantages of this form of cultivation has definitely
propelled the market. And they are increasingly demanding locally grown
vegetables.
Growing success in the Hydroponics Market is attributed to improved
computer-controlled drip irrigation systems and attractive packaging and shrink
wrapping.
Out of all the various vegetables,
lettuce is projected to lead the market in
coming years. The emerging trend of farmer's markets, increasing number of
community-sponsored agriculture initiatives and growing adoption of
direct-to-consumer distribution are expected to work in the favor of the
hydroponic vegetables market.
Are you still on the fence about adding hydroponic production to your operation?
If so, then you might want to read Transparency Market Research's report. It
details all the trends, growth opportunities and forecast in the hydroponic
vegetables market: https://www.transparencymarketresearch.com/hydroponics-market.html
[Article excerpts courtesy Jasmina Dolce, Greenhouse Product News]
P.S.: Considering going pro and creating a hydroponic greenhouse for commercial
production? Visit this page for more info:
Commercial Hydroponics.
---
TIP OF THE MONTH:
COOL NUTES
If at all
possible, keep nutrients
temperature no
higher than 70 degrees and no lower than 60. Risk of root rot increases and
oxygen is depleted at higher temps and cold temps can shock plants. You may need
an aquarium heater or a reservoir chiller.
---
Thanks for
subscribing and for reading our ezine.
Happy farming Ya'll!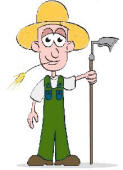 Back to Back Issues Page