Bewildered by all the hype on hydroponic gardening?
Are you overwhelmed by the huge variety of hydroponic gardening systems, products, and advice offered over the internet?
Wondering how to "get your feet wet" in this rewarding new gardening method?
Want to test the waters without spending a bundle?
You're in the right place!
Here you'll find solid information, insiders tips, and tricks, and free plans and instructions to get you started.
Why should you listen to me? Because I've been where you are now… bewildered by all the "hydroponics hype".
I just love home-grown veggies and have been an avid gardener all my life (let's just say for a few years). But I always hated the ground-breaking labor and awful weeding involved. That's why hydroponic gardening caught my fancy.
An easy way to a great-tasting tomato?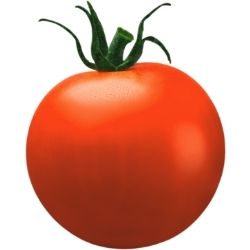 Sign me up!
I surfed the web for all the info I could find
I read every book I could get my hands on
I collected a big stack of catalogs from seed farms and product manufacturers
I even visited a couple of commercial hydroponics farms and picked their brains
Yikes! I ended up more confused than ever. How-to advice conflicted. Retailers all hawked "the best systems". I studied and surfed and bought and planted and ebbed and flowed. The neighbors even started gossiping about me and Bobby, the UPS man.
Well, I made many mistakes, spent lots of money, tried several different "systems", and had some failures along the way. But I finally figured it out! I eventually harvested some of the best produce I have ever tasted. And my herb pots went wild! I was hooked! None of my previous gardens could hold a candle to my "Hydroponic Gardening Projects".
And I want to share it all with you… I made the mistakes so you don't have to.
Here's one of my "lettuce rafts" 🙂
Hydroponic Gardening: What you will learn from this site
Am I an expert on hydroponic gardening? No.
Do I know everything there is about it? Nope.
Do I know the best ways to get you started in this interesting and rewarding hobby? Yep.
Later on, stick with me and together we will explore even more advanced systems…
Here at Hydroponics-Simplified.com, I will teach you:
The principles and basics behind hydroponics… simply explained
Climate and nutrient requirements necessary for ANY successful garden
How to pick the best system for the type of plants you want to grow
Which varieties of vegetables and herbs are a good fit for hydroponics
How to construct a sturdy homemade setup – easily and cheaply
Which "store-bought" systems and components work the best
How to keep your system humming and happy – in just 5-10 minutes per day!
How to use our hydroponic gardening website
Our mission here at Hydroponics-Simplified is to bring you crucial, fresh, and creative hydroponics information and present it in the most understandable form. We know you will just love hydro, and so we invite you to join our growing village of hydroponics enthusiasts by subscribing to our free monthly ezine.
We suggest that you explore our web pages in the order of the NavBar on the right (or top of the pages). You might be tempted to skip right to "U Build It" and plant your garden tomorrow. But you really do need to learn a little more before you get started. For example, there is a very important section on how to pollinate your vegetable crops. No bees in your bedroom, right? So this is pretty crucial information!
We have made every attempt at our site to "Keep It Simple, Simon". But you really do need to do a little bit of study before you plant that first seed!
From a fascinating hobby to survival skills for the future…" Insider Secrets To Get You Growing" at Hydroponics-Simplified.com
K.I.S.S.
Let me introduce you to Simon, as in KISS (Keep It Simple, Simon). Whenever you see Simon on our website, pay careful attention to his simple tip or technique… it is sure to
make your hydroponic gardening experience easier and more successful. (By the way, Simon really exists.)
Let's make sure hydroponics is a good fit for you first. And don't miss the video there!