This post may contain affiliate links. That means if you click and buy, I may receive a small commission. Please read my full disclosure policy for details.
VEGETABLE GARDEN SEEDS
Seed Buying Guide

 Hybrid? Open pollinated?
 Nematode resistant?

 Confused about different vegetable  
 garden seed types and terminology?
 Read on for help…
This page explains the different types of vegetable seeds, how they can be manipulated, disease resistance, and which are the best seeds for hydroponic gardens.
Open Pollinated vs. Hybrid
Open Pollinated Seeds:
Produce plants that were not genetically controlled or altered. Most  vegetable seeds are open pollinated. Generations of open pollination with other strains usually produce healthy and robust crops for the home garden.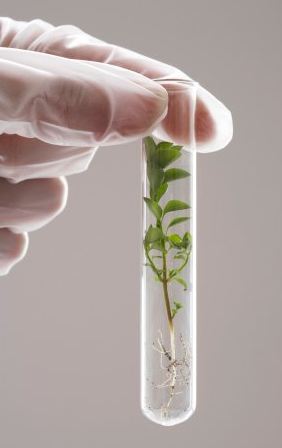 F1 Hybrid Seeds
Hybrid
seeds are produced under controlled conditions by two pure-bred
parents. This is done to promote a desirable trait like color, disease
resistance, and longer storage times for commercial growers.
Hybrid
strains are sometimes bred for improved flavor or larger yields for the
home grower, however most hybrids favor commercial requirements and are
usually less tasty.
          ABOUT HYBRID SEED
Do not try to dry and save seeds from hybrid plants. They will not breed true and the results are unpredictable and chancy. See photos below.
(Just kidding, folks) :<). But seeds taken from hybrid plants really aren't true to the strain, so you'd be wasting your time. However, you could try cloning it.
Home Grown
Seeds dried and saved from your own home-grown produce can be a cost-saving measure as well as a great way to preserve favored strains of vegetables that aren't available from seed companies. Such is the stuff of heirloom vegetables. Read all about this fascinating practice here:  Heirloom Seeds.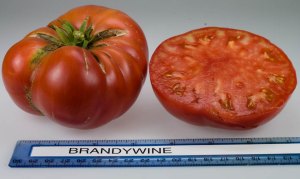 ALPHABET SOUP
Ever wonder what those codes on the back of the seed packets mean?
They indicate Inbred Disease Resistance!
Here you go...
A = Early blight resistance
C = Leaf mold resistance
FF & F= Fusarium wilt resistance
N= Nematode resistance
T= Tobacco mosaic virus resistance
V= Verticillium resistance

RETURN FROM VEGETABLE GARDEN SEEDS TO HOME
New!

Comments

Have your say about what you just read! Leave me a comment in the box below.