How I ended up in hydroponics…
… And made a website about it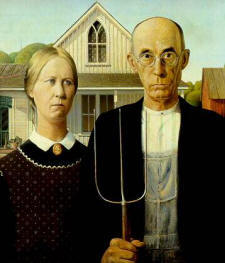 My name is Stella, and this here is my partner Simon. Okay, so maybe that's not really us in the picture… but sometimes we feel like that! (you'll get to see us for real later on). Simon and I are forty-something (well, okay, fifty-something) back-to-the-land, mother-earth-type Baby Boomers who have wholeheartedly fallen for this homemade hydroponics thing.
We live in paradise: beautiful, sunny Florida; and my internet adventures pay my bills, allows me to work from home, and is also helping finance our homemade hydroponics adventure and great escape back to the land. And I'll tell you how this all came about.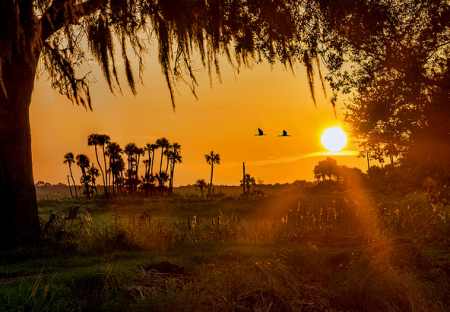 Many people envy my lifestyle. Seems like everyone I know wants to work from home these days. They remind me how difficult, tiring, and soul-killing the 9 to 5 grind is, how expensive gas is, and that they dream about earning a living from home too. Problem is, they don't know how to even get started on such an undertaking. Is it really possible for them to do what I did?
About 10 years ago, I was also at that point in my life. I am an RN, and those 12-hour shifts in the ICU were taking their toll on my physical (and emotional) health. Someone's gotta do it, but I had paid my dues. I found a way out, I overcame the obstacles, and so can you. How? Read my story…
Our Previous Lives
Simon grew his green thumb as a child, helping his mother grow huge, prolific gardens in the rich black dirt of rural New Jersey. (You haven't tasted fresh corn on the cob 'til you've tasted Jersey corn!).
As an adult, though, Simon left his beloved "pine barrens" behind and migrated to the city, where he overindulged his love of cars, motorcycles, and boats. Simon still adores his boy's toys and can fix anything. More on him later.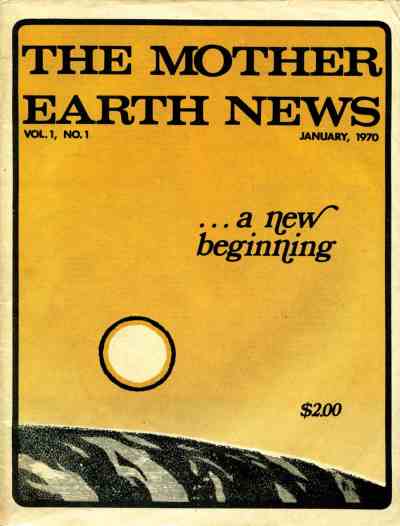 I (Stella) learned to love gardening during my own back-to-the land adventure in rural Louisiana in the 1980s. There on 5 acres, I raised two children, two horses, two dogs, a goat, and some chickens.
Over the next decade, I tried it all…. a square foot garden, a french intensive garden, many large traditional plowed gardens, mulberry bushes, pineapple patches, muscadine grape vineyards; I've canned pickles, home brewed beer and made orange wine. I baked bread from scratch, made home-made butter, froze green beans and canned tomatoes.
Homemade hydroponics existed, but I sure didn't know about it back in those days.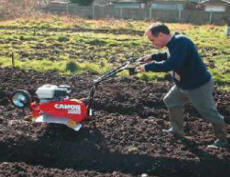 It was oh, so romantic, you know… growing our own fresh fruits and veggies. But the reality of it is, it took a ton of hard work and perseverance! To fight the bugs and the weeds. Crop production and quality was always inconsistent… dependent on the soil, the weather, and the pest invasions.
Eventually, life events intervened, as they always seem to do, and by the 90s, I found myself divorced with 2 kids, and living in the city. My Mother Earth Adventure was but a fond distant memory.
The "Project"
Simon and I did not hook up until 2000. But we are now steadfast partners (and now married) in a most amazing project. We decided long before the current global financial meltdown that hard times were on the way. So we started planning how WE could survive the future, no matter what happens.
So we bought a 3-acre parcel of land in the Florida piney forest and are in the planning stages of our own personal "survivalist" project. (Do I smell another website?) Of course, when we started pondering the food angle, gardening was to play a big role in our project.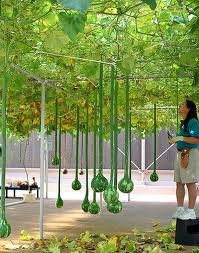 A few years ago, we visited Epcot Center at Disney World in Orlando. We toured the "Living With the Land" exhibit, which is an awesome hydroponics project in action. Well, that was it… the wheels started turning, and we were off and running with the homemade hydroponics method of gardening!
Since that time, we have experimented, tinkered and learned with the 6 major hydroponics methods widely used today. We have planted garden after garden in different systems, configurations, seasons of the year, inside, outside, and many different types of crops.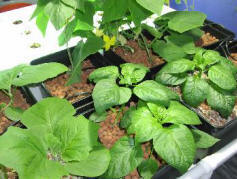 Some of our early gardens were inconsistent, as we learned the ropes. But once we figured it out, let me tell you… none of my previous "outside projects" can touch my homemade hydroponics gardens.
Simon and I are thoroughly hooked on this gardening method, and it will play a big part in our forest project.
We have also built a prototype ultimate food-factory homemade hydroponics greenhouse, which will provide all the fruits & veggies our family will need. A reasonably priced e-book with all the plans and instructions is due out very soon.
Update: We did it! Our new e-book is "hot off the presses"! (Not really, it's an e-book for download). Read all about: Simon's Super Simple On-The-Grid, Off-The-Grid Hydroponic/Aquaponic Survival Greenhouse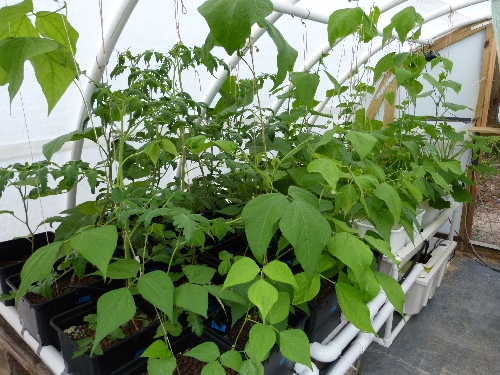 ---
So now you know a little about me and Simon. Although we are not absolute hydroponics experts, we know enough to get you started in this fascinating and useful hobby.
Simon is a great troubleshooter for our gardens and keeps the units ship-shape. He is a very interesting man with a wide range of interests. He has a huge gun collection as well as over 200 antique Coleman lanterns. Here he is with his favorite toy: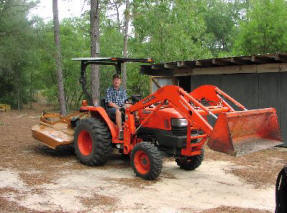 (Nothing like an earth moving machine to keep a man happy!)
I am the organizer, researcher, writer, and webmaster. Here I am working on one of our homemade hydroponics research projects (a hydroponic grow-closet):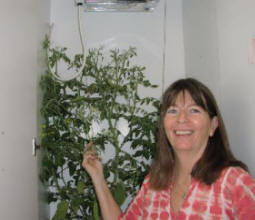 Leaving the Hospital Was The Best Move I Ever Made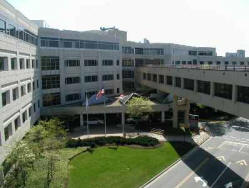 It was a scary thing, to leave a top-paying professional job. But I was a burnt-out ICU nurse and I needed a break! And when I finally quit bedside nursing, I decided I wasn't going to trade one miserable job for another. I was dead set on staying home for a change.
I found a job typing medical reports online. Although it was a huge cut in pay, it provided health insurance, and I was so happy working online in my home office, far from the madding crowd. My mental health was worth it.
I gradually realized though, that I needed another source of income in order to make ends meet. If not, I was destined to return to the dreaded hospital work.
How could I possibly go back after saying my final farewell to all those other poor souls who were stuck there? They thought I was crazy to leave the security of hospital work, and I was darned if I'd prove them right! What to do?
The solution…
…was sitting right in front of me!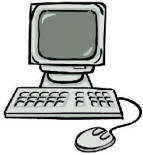 My computer! And the ultimate answer was so simple, I wonder why it took me so many years to find it: Make a living doing what you love! You can. I'll show you how I'm doing it.
My passion is gardening, but you can do what I'm doing with any other passion, hobby, skill, area of expertise… whatever it is that makes you happy.
And you can do it in your spare time!
So anyway, I started looking at the internet in a different light and began to dream of making my own website. But I didn't know a thing about building a website! Was it hard? Could I learn how to do it?
I went online and started educating myself. I bought a beautiful page template and invested in FrontPage, software which automatically turns your typing into HTML (web language). I thought I was good to go.
But then I found out about the search engines, and I learned that it wasn't enough just to put together a beautiful web page, you have to get it on page one or two of a Google search, or no one will ever see it! (Or buy your stuff).
A Twist of Fate
Hmmm…. more to starting a web business than I thought. But I was not ready to give up my dream yet. There I was, poised to sign up for an online "search engine optimization" e-course when I came across something in a book I had bought about Front Page.

There tucked away in "Other Options to Consider" was this short entry:

"Site Build It is a unique all-in-one approach to Web site marketing and sales that provides considerably much more than the traditional Web hosting package. It is truly a one-of-a-kind company and system that is worth seriously looking at.
Included in this unique service is a series of automated marketing tools and traffic building features that are too numerous to list here. Site Build it is the only service of its kind and should be examined by anyone looking at Web strategy options". *

I did… I bought… and the rest is history.
I'll be honest with you. There was plenty of hard work in the beginning as my learning curve peaked. But the process got much easier, the traffic built up, and the profits started coming in, that made it easier, too.
My grief recovery site came about as an extension of my "day job" as a nurse with grief counselor certification. I get a lot of satisfaction from helping grieving souls through this website, and it has proven a much better fit for me in the nursing arena.
Now Simon and I have recently created this, hydroponics gardening site, to celebrate our love for hydro and help spread the word about this healthy, clean and green gardening method. This site is young but is already getting lots of enthusiastic visitors and positive feedback.
You don't need multiple websites to succeed. There have been many SBI success stories from just one site. You can get some more ideas from what other SBIers are doing. Just have a look
at the Case Studies .
Today, I earn a substantial income from my websites. I probably work on them an hour or two a day, and I truly love doing it, because I chose niches I was passionate about.
Each morning I brew a big pot of coffee and start checking my email in my PJs. Mama Cat keeps an eye on me every day) 🙂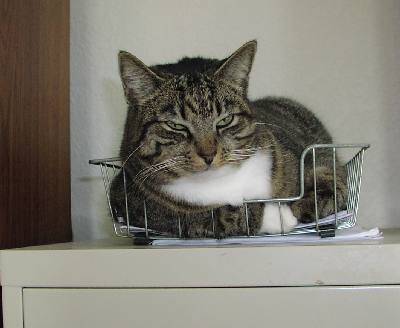 See what I have to deal with?
---
Have you recently found yourself among the unemployed, or does your household need some extra income in order to survive these tough financial times? Or do you just want the freedom
and calm lifestyle that working from home provides? Then give the Site Build It! system a look-see.
Creating a website could change your life, just like it did mine!
"Never be afraid to try something new; remember, amateurs built the ark, professionals built the Titanic."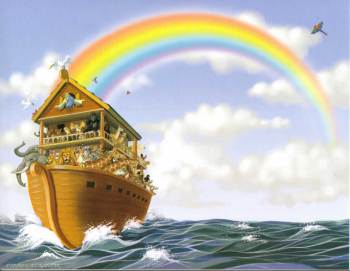 P.S.: Since we posted this page, it has generated a lot of feedback and questions about SBI. So we decided to put together this FAQ (Frequently Asked Questions).
Good luck to you!


Update From Stella & Simon:
To all of our loyal supporters and website visitors:
Thanks to all of you for our 12-year journey together through the exciting world of hydroponics!
I need to let you know that we are retiring from the Hydroponics-Simplified website due to some serious health issues I am coping with. I have transferred the reins of this enduring and intriguing website to my good friend, Adriana. I will continue to consult with her as needed to make the transition as seamless as possible. You can trust that Adriana will guide the site with a significant knowledge of hydroponics and a true sense of adventure.
Thanks again for a remarkable experience!