This post may contain affiliate links. That means if you click and buy, I may receive a small commission. Please read my full disclosure policy for details.
HYDROPONICS ON A SHOE STRING BUDGET!!
by CURT ALFREY
(DOTHAN ALABAMA)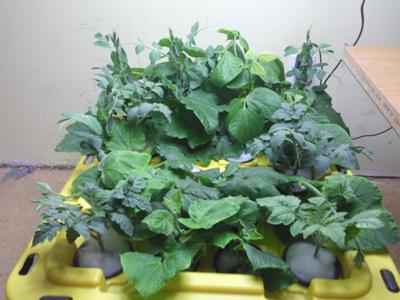 Click on each photo to enlarge.
Pillow stuffing for grow media – dont judge or assume until you check my results 🙂
CFL's – 8 23w 6500k bulbs per res, again, check my results
RID-X – works great!! and yes its safe
virgin sulfuric acid – find it in the plumbing section at lowes or depot, works awesome, but be careful!!
SEA-90 – unrefined sea salt, and no it wont kill your plants in the correct quantities…
cal/nit – good stuff
trip phosphate – good stuff too
and all the other elements as well
im fini with my GH flora…dont waste your money….make your own from pure ingredients from ebay for nutes
thats it, check my grow out on youtube N4S1 channel
and at facebook curtnickeylaingalfrey THANX!