This post may contain affiliate links. That means if you click and buy, I may receive a small commission. Please read my full disclosure policy for details.
WELCOME POTENTIAL AFFILIATE!
You have (luckily) stumbled onto a small collection of superb e-books which will sell like hotcakes on your website! If you have a cooking, gardening or survival website, one or all of these e-books will fit your site niche like a glove. They have provided us with outstanding passive income for years now; and we would love to share our financial success with you!
Below we tell you step-by-step how to become a ClickBank Affiliate (it is free and simple to sign up). Then we tell you exactly how to put your "hop link" (or sales link) code directly into your website page. You could be set up and selling these great products today! And once your offer is online, you never have to do anything else. (Except check each morning to see how much money you made while you slept 🙂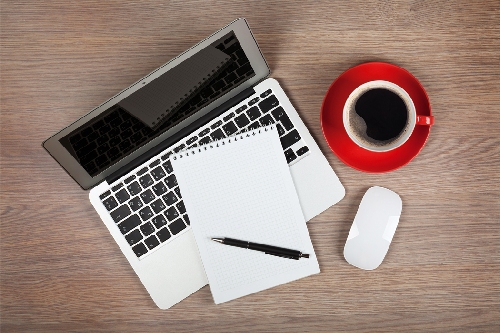 Keep in mind that although our products do not carry the highest price
tag in the Clickbank Marketplace, this does not mean the lowest profits!
We have enjoyed a steady income from these reasonably-priced products due
to the quantity we sell on our site. And we offer you a generous 65%
cut of that income for every one YOU sell.
The Products:
4 E-Books
These are the four quality e-books we offer our affiliates to sell on their websites. Feel free to CONTACT US for a free, complimentary copy of any or all of these books. All you have to do is provide the address of your website, and we will immediately send you your free copy.
So here are the books (all are electronic download only):
---
Book #1. Simon's Simple Hydroponic Plans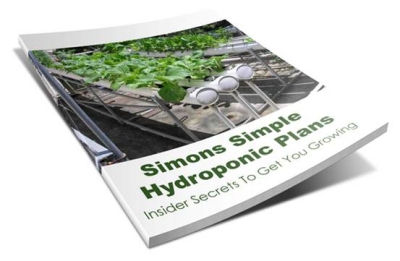 Our first original ebook, it is 102 pages which tell how to
BUILD 4 DIFFERENT, LARGE, INEXPENSIVE,
HIGHLY PRODUCTIVE HYDRO GARDENS WITH
SIMON'S SIMPLE HYDROPONIC PLANS
[A QUALITY EBOOK FOR $19.95]
Our pitch also includes an opportunity to "upsell" to e-book #3 which goes for $37.
This is the "pitch page" for this ebook:
http://www.hydroponics-simplified.com/hydroponic-plans.html
---

BOOK #2. Simon's Super-Charged Turbo-Cooled Hydroponics Grow Box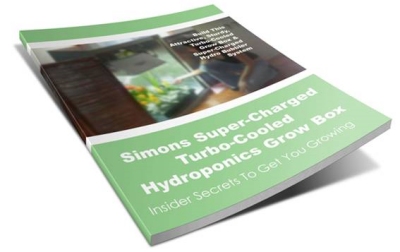 BUILD THIS ATTRACTIVE, STURDY TURBO-COOLED HYDROPONICS GROW BOX & SUPER-CHARGED BUBBLER SYSTEM
$15.95; it is 53 pages.
Our pitch also includes an opportunity to "upsell" to e-book #3 which goes for $37.
And here's the sales page, it also has a promotional video:
http://www.hydroponics-simplified.com/hydroponics-grow-box.html
---

BOOK #3. Getting Started in Hydroponics: Expert Tips, Plans & Secrets
This one is 320 pages! It combines ebook #1, ebook #2 + the complete original hydroponics-simplified website. Our biggest seller, we call it the "Giant Ebook"; it is priced at $37.
This is the sales page for this ebook:
http://www.hydroponics-simplified.com/hydroponics-how-to.html
---
BOOK #4. Simon's Super Simple On-The-Grid, Off-The-Grid Hydroponics/Aquaponics Survival Greenhouse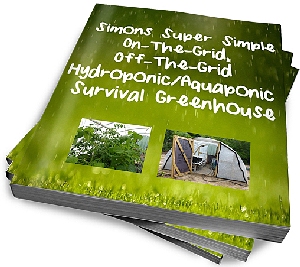 Just released, this cool 233-page ebook gives complete plans and instructions to inexpensively build an insulated hoop greenhouse, set up all the hydroponic garden systems, a solar power pack, and a 275-gallon aquaponic unit.
Check out this sales pitch with video: http://www.hydroponics-simplified.com/greenhouse-plan.html
---
HOW TO SIGN UP AS A CLICKBANK AFFILIATE
It's quick, simple, and free!
Sign Up Here with ClickBank:
https://accounts.clickbank.com/signup/
Then set up your HopLinks (sales links) here:
https://support.clickbank.com/hc/en-us/articles/220365867-Using-HopLinks
See ya at the bank 😉
---

IMPORTANT WARNINGS:
Earnings Disclaimer: Any estimates of how
much you as an affiliate can make by promoting one of our products is
just that- an estimate and not a guarantee.
Anti-Spam Policy: We
will not tolerate affiliates who promote these products through illegal
or unethical techniques like spamming. If you do so, ClickBank may
terminate your affiliate account, and you would no longer be allowed to
promote these products.