---
The Urban Farmer, Issue #017
October, 2009: Win the Bug Wars! * Be a Supermarket Herbalist * Rooftop Restaurant Gardens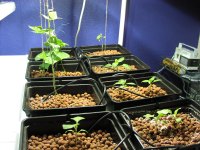 ""There are no gardening mistakes, only experiments."
~ Janet Kilburn Phillips


---


Win the Bug Wars!

Guess what? Last week we launched a whole new section in our website, called Pests & Plagues. This thing is great, and is sure to help you narrow things down quickly if your garden starts looking "off it's feed".
It includes sections on hydro garden maintenance and pest prevention, a pest identification page, biological warfare (beneficial insects) and the mildest organic pesticides to consider. We also help you identify virus, mold and mildew infestations and tell you how to treat them.
Visit this simple, user friendly guide to bugs and plant diseases, and make sure to bookmark it for use later in case disaster ever strikes your own hydroponics garden.

---

Become a Supermarket Herbalist!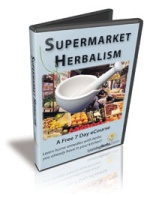 Okay, so this section is not quite "hydro-oriented"... we just wanted to let you know of a cool website we love to visit, and know you will too: www.learningherbs.com.
Are you interested in herbal remedies? Would you like to learn more about how medicinal herbs can enhance your health and well-being?

These folks have put together a free 7-day ecourse called Supermarket Herbalism. This is a great introduction to herbal home remedies, and you can choose written or video versions of the course. "How to make home remedies from stuff you already have in your kitchen". Give it a look-see. We enjoyed it and know you will, too. (Click on the "free ecourse" link).

---

Rooftop Restaurant Gardens



A "green" trend: Rooftop restaurant gardens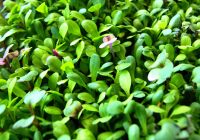 Microgreens


Urban dwellers tend to be crunched for space and nature-deprived. However, some resourceful chefs are taking advantage of their sun-soaked rooftops by planting gardens up there to provide fresh produce for their kitchens. What a great idea!

At Blvd 16 at the Hotel Palomar in Westwood, Chef Simon Dolinky has set up a hydroponic rooftop garden, where he has grown basil, thyme, rosemary, chives, mint and micro-greens.

"As a kid in the Midwest, we always had a garden in the summer," he said. "I wanted to get a little taste of that here in the city. The high gas prices also fueled our efforts to lower our carbon footprint. Growing hydroponically is very efficient as far as water consumption is concerned."

Dolinky has just planted his second round of herbs and veggies, so not much is available right now aside from herbed French fries (with homegrown rosemary), the Sunset cocktail (with Cruzan pineapple rum, pineapple, mint from the garden and lime juice) and the Pacific Breeze cocktail (with basil-infused vodka, cucumber and lime juice). A few months from now, fresh vegetable ingredients are bound to be sprouting up on the menu. And how refreshing....

---
We hope you have enjoyed this issue of The Urban Farmer Ezine. Each month, we will bring you another inspiring photo, gardening quote or idea, plus fresh new hydroponics news, techniques & products.
Insiders tips to get you growing...

~Stella and Simon from Hydroponics-Simplified.
---