This post may contain affiliate links. That means if you click and buy, I may receive a small commission. Please read my full disclosure policy for details.
The Urban Farmer, Issue #024: Hydro Pot* Homemade Aphid Spray * Sales Are Brisk!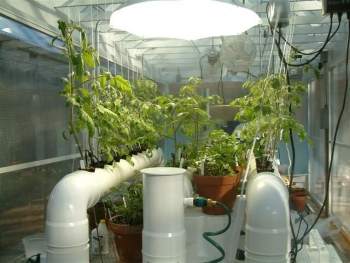 U"nemployment is capitalism's way of getting you to plant a garden". ~Orson Scott Card
ABOUT HYDROPONICS AND POT
Kristofer Schuler, a city resident, and indoor gardener thought his Colorado town needed a hydroponics shop. So he quit his job as a certified nursing assistant in Estes Park, gathered partners, and invested nearly every dime he had into opening Loveland Hydroponics.
"I thought maybe I needed to turn my hobby into something more," Schuler said. "It's something I've looked at for many years."
The benefit of hydroponic gardening, Schuler said, is year-round, hassle-free gardening that can be done indoors with the potential of greater yields than soil-grown plants. Some people even pump their growing rooms or greenhouses with carbon dioxide to stimulate faster growth. Schuler sells setups and supplies for the practice, such as growing systems, lights, and water nutrients.
Indoor gardening is likely growing in popularity, particularly in urban centers where people set up systems in apartments, but it's tough to determine just how many people do it. So far, he's had a good business response, particularly with the medical marijuana growers. "A large part of my customer base is the medical marijuana crowd," Schuler said. He embraces and supports the legal marijuana-growing business he gets, but he admitted it's part of a stereotype connected to hydroponic gardening.
Police reports on illegal marijuana-cultivation busts rarely shy away from highlighting the hydroponic technology used to grow the plant. Schuler, whose hobby was growing vegetables, not pot, thinks all news is good news. People will realize that what works for the pot grower will work for the vegetable or flower grower, too.
TWO HOMEMADE SPRAYS FOR APHIDS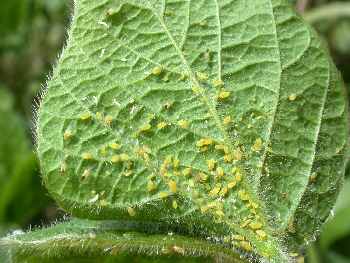 Well, the recipes were so darn long, so here's a link to them: Aphid Spray
SALES ARE BRISK!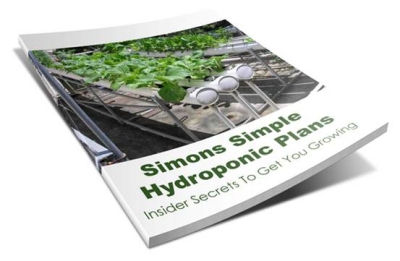 We are very encouraged by the initial sales of our new hydroponics products. We are proud of the hard work we put in to produce these quality resources for your hydroponics adventures:
Make a PVC hydroponics stand (kit)
Build a sturdy, turbo-cooled grow closet (ebook and/or kit)
Ebook: Plans for all 4 full-sized hydro gardens in one book! (ebb & flow, top drip, raft, and wick), PLUS the PVC stand, with many great bonuses
Check 'em out: U-Build-It
Hydro Tip of the Month
Fresh air
If your garden is in a closed-off bedroom or small grow room; keep the door open and the window cracked. Good air exchange is a must. Plants deplete the CO2 (carbon dioxide) in the room, and fresh air must be provided, one way or another. A fan is a must. It does not have to be expensive, just a $15 breeze box will suffice, just don't blast your garden with high winds. Just enough to get the leaves "gently moving" (around the clock). The idea is to mimic outdoor conditions.
We hope you have enjoyed this issue of The Urban Farmer Ezine. Each month, we will bring you another inspiring photo, gardening quote or idea, plus fresh new hydroponics news, techniques & products.

Insiders tips to get you growing…

~Stella and Simon