This post may contain affiliate links. That means if you click and buy, I may receive a small commission. Please read my full disclosure policy for details.
Back to Back Issues Page

Urban Farmer: Tent Kits * Tips
December 01, 2012
---

The Urban Farmer, Issue #053 *  Our Favorite Hydro Tent  Kits *  Hydro Tip
December,
2012: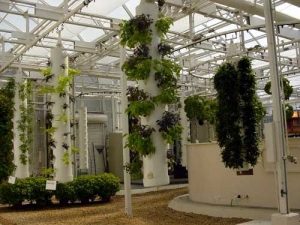 "I
love to think of nature as an unlimited broadcasting station, through which God
speaks to us every hour, if we only will tune in."
~George
Washington Carver
---
---
Hydro Tip of the Month-  
Fresh air


If your garden is in a closed off bedroom or small grow room; keep the door open
and the window cracked. Air exchange is a must. Plants deplete the CO2 (carbon
dioxide) in the room, and fresh air must be provided, one way or another. A fan
is a must…
to keep the leaves just gently moving… the way they would outside.
 
---
We hope you have enjoyed this issue of The Urban Farmer Ezine. Each month, we will bring you another inspiring photo, gardening quote or idea, plus fresh new hydroponics news, techniques & products.

Insiders tips to get you growing…


~Stella and Simon from
Hydroponics-Simplified.
---
Back to Back Issues Page