GROWING HERBS
For Medical Use

This page is not only for those looking into growing herbs for their own home remedies; it also has a section on medical cannabis/recreational herbs at the end.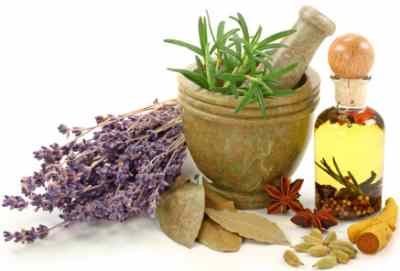 ---

If you are into medicinal herbs, hydroponics is "tailor-made" for you.
Are you interested in herbal remedies? Would you like to learn more about how medicinal herbs can enhance your health and well-being?
Growing herbs for home remedies is both easy and fun with the hydroponic method. We provide here a little guidance to get you started on a home herbal garden.


We are avid herbalists, and we wanted to let you know about a cool medicinal herb garden starter kit we found. The kit includes a seed starter nursery done, jiffy pots, seeds, and medicinal herb instructional CD. With this kit it's easy to start seedlings for transplant into pots, a planter, or even outdoors:


Medicinal Herb Garden Kit- Grow Healthy He...
Indoor growing kit for growing your own healing and medicinal herbs. Each herb has spec... [More]
---

These folks also offer a set of 10 popular medicinal herb seeds stored in a survival pack; with detailed instructions:

Survival Storage Medicinal Herb Garden See...
Long term, emergency storage medicinal herb seeds. Open Pollinated NON-GMO Heirloom Med... [More]
 
 Herbalist, heal thyself!


Disclaimer:
We are big believers in natural herbal remedies as opposed to the stronger pharmaceuticals doctors usually throw at you, and encourage you to try herbs first for minor ailments.
But always treat with a physician and follow their advice for any symptoms other than those of true minor ailments.
Herbs are no substitute for proper medical care for acute or serious symptoms. This website, Hydroponics-Simplified.com, is not liable for any action you take or fail to take, contrary to our advice.

This page is for informational purposes only; always seek the advice of a health professional before taking any medicines.



Dig herbs? We found an "herbal remedies reference website" which lists all the medicinal herbs and which to use for particular ailments. Very easy to find what you need here:    www.digherbs.com.

Learn all about culinary herbs here: Hydroponic Herbs.
Or here: Indoor Herb Garden.

Please use our Amazon affiliate link to order the AeroGarden:


Hydroponic Weed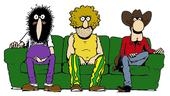 Now, a word about pot... weed... yep, marijuana... cannabis 

This website does not promote the use of hydroponics to grow illegal plants, nor does it give instruction in any illegal activities. We do, however, understand that some of you live where the cultivation of marijuana is legal.
So if you landed here for information on this subject, medical herbs (cannabis), please click here:  HYDROPONIC WEED: Medical Herbs.

And for an article about the medical uses and research going on with Medical Marijuana, visit Medical Cannabis Hydroponics.



RETURN FROM GROWING HERBS TO HOME PAGE