This post may contain affiliate links. That means if you click and buy, I may receive a small commission. Please read my full disclosure policy for details.
GREENHOUSE
Plastic or Glass?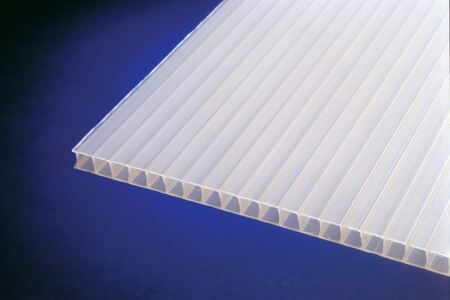 That's an easy one. Choose twin-wall plastic glazing unless you have a specific reason to use glass.
Now you might think that white plastic panels won't provide enough sunlight for your plants, but you'd be wrong. Modern plastics actually diffuse the sunlight, spreading it more evenly about the plants than glass.
Clear glass does not diffuse, and this can create hotspots, burn plants, and cause uneven growth.
Studies show that single pane glass lets in 90% of the sunlight; whereas double wall translucent plastic lets in 80%. Both are sufficient for good plant growth.
There might be other reasons to prefer one choice over the other, so we present present more considerations below to help you decide:
GLASS
Advantages:
More attractive in a traditional, showy greenhouse style
Preferred for steep roofing such as an a-frame greenhouse
Probably best for a greenhouse attached to your home, due to its permanence and solid appearance.
If you could afford double paned glass, it would provide superior insulation.
Permanent fixture, no replacement needed except for breakage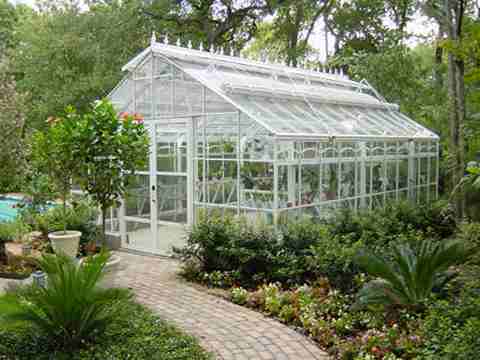 Disadvantages:
Initial cost is much higher
Single pane glass is a very poor insulator.
Risk of breakage by hail, birds and naughty boys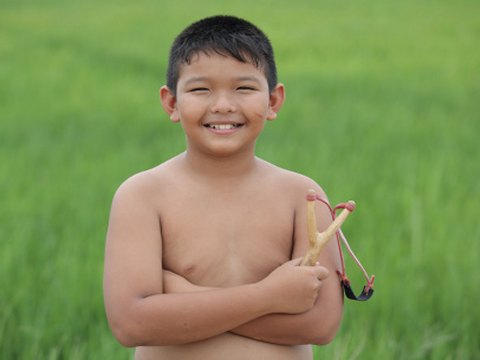 Tip from Simon: never build a glass greenhouse near a golf course 🙂
Glass is brittle and does not give at all with shifting of the structure, which can also result in breakage.
Glass
is much heavier than plastic, and requires a very sturdy solid
framework to hold it (wood or metal). This also requires a good
foundation, probably requiring professional help.
The required framing members cut down on the amount of light admitted.
Clear
glass does not diffuse light, instead causes shadows in the greenhouse,
which can lead to hotspots, burning of plants and uneven growth.
Glass requires regular cleaning in order to remain attractive.
---
PLASTIC
Advantages:
Initial cost inexpensive
Can be curved over a rounded frame.
Flexible and durable; withstands blows better without breaking
Double paned plastic provides optimal insulation, decreasing heating costs by 30-50%
High-grade twin-wall plastics can last 16-18+ years before needing replacement.
Does not require regular cleaning.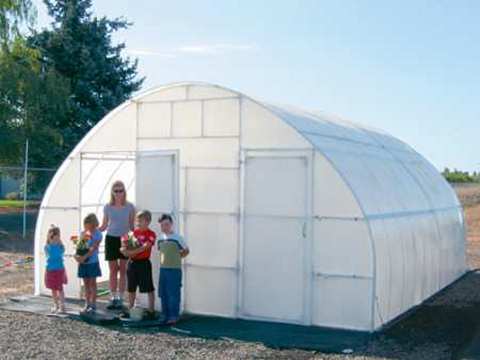 Disadvantages:
Plastic glazing must be replaced periodically. However, modern UV-treated plastics can last 1-2 decades
Appearance not as elegant or showy as traditional glass greenhouses.

See now why we recommend plastic greenhouses? Unless you have in mind an expensive wood and glass structure or a sleek greenhouse addition to your home, plastic just makes more sense for a durable, economical and productive greenhouse.
    Update! Our long-promised and eagerly-awaited DIY      Greenhouse e-book is ready!
Simon's Super Simple
On-The-Grid, Off-The-Grid 
Hydroponic/Aquaponic 
Survival Greenhouse
Made from Solexx Panels!
| | | |
| --- | --- | --- |
| | | Simply awesome! |
Which greenhouse plastic panels are the best?
Click here to find out why we recommend Solexx Greenhouse Coverings.
RETURN  TO HYDROPONIC GREENHOUSE
RETURN FROM GREENHOUSE PLASTIC TO THE HOME PAGE
New!

Comments

Have your say about what you just read! Leave me a comment in the box below.