This post may contain affiliate links. That means if you click and buy, I may receive a small commission. Please read my full disclosure policy for details.
Commercial
Greenhouses
So you want to become a commercial greenhouse farmer?
If you're considering going pro with a commercial hydroponics farm, hobby-sized greenhouses like the Solexx line we carry will likely not be big enough. In that case, you should consider buying a commercial greenhouse kit. 
So where do you start in the greenhouse decision? It can be daunting choosing the proper greenhouse for your needs, but if you take your time and do your homework, the results will be worth it!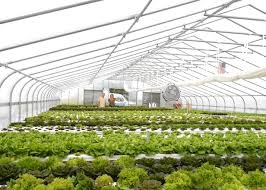 Below we present just a few of the professional greenhouses we recommend and sell on this website. We are authorized FarmTek dealers and highly recommend their products. All greenhouse kits come with easy-to-follow instructions, great warranties, and top-notch customer service.
---
WHAT TYPE OF GREENHOUSE?
Climate, Heating & Cooling
You need to consider your growing zone and local weather trends before deciding on a greenhouse. Factors such as snowfall, wind, rainfall and temperature may help you decide. High snow and wind regions may require a more structurally sound greenhouse which can be buttoned up tight against the cold, such as hard plastic polycarbonate glazing.
In areas with extreme heat, you may want to consider a greenhouse with increased ventilation, such as a high-tunnel hoop house, roll-up and drop-down curtains, or shadecloth options.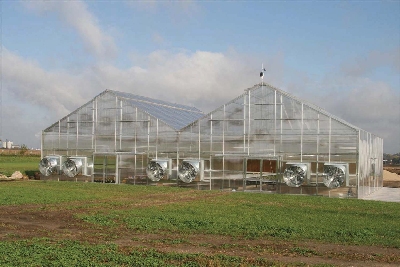 The success of your growing depends on how closely your greenhouse environment meets the specific climate requirements of the crops you wish to grow. You need to determine how hot or cold your locale can get and make the necessary environmental changes using additional heaters, fans, shade cloth or vents.
Keep in mind some of these accessories may require electricity or a fuel source, such as propane or natural gas. This will add cost to the whole operation.
Commercial Greenhouses
Materials & Construction
Greenhouse frames can be constructed of aluminum, galvanized steel, wood or PVC. Going with aluminum or galvanized steel is a better choice for longevity and strength, as wood eventually rots, and PVC is not recommended for use with polyethylene film.
Greenhouse coverings, or glazing, can consist of various thickness of poly films, stiff polycarbonate panels or glass.  Poly films and polycarbonate plastics are recommended over glass due to superior insulation qualities. (Glass is prone to hail damage and is not a good insulator against heat loss). Poly films as well as polycarbonate panels can use a double-layer construction with an air pocket for maxumum insulation.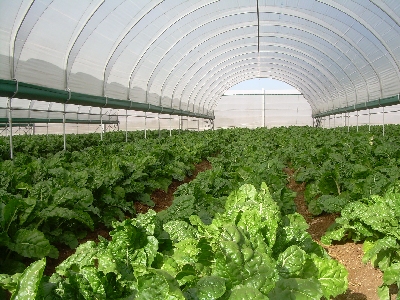 The major advantage of using polyethylene film is cost. "Poly-houses" are relatively inexpensive. The major disadvantage of a polyethylene plastic shell is that it must be replaced every 3-4 years. As it ages, it turns brittle and is prone to tears, so it must be changed over to new material periodically.
While polycarbonate panels can increase the cost of the greenhouse, they will last longer and offer more protection against wind and snow than the film. 
The FarmTek Commercial Greenhouses we recommend and sell include:
* GrowSpan Round Premium High Tunnels
* GrowSpan Gothic Pro Greenhouses
* GrowSpan Gothic Greenhouse & Hydroponic System Packages
Click here for more information on these quality greenhouse kits and how to get the best prices on the 'Net.
---
New!

Comments

Have your say about what you just read! Leave me a comment in the box below.