Medical Cannabis and Hydroponics
Research Continues
| | |
| --- | --- |
| | 27 U.S. states have now passed laws (with varying restrictions) allowing the use of cannabis (marijuana) for certain medical conditions. The medicinal properties of these herbs can no longer be denied. Medical research is still being carried out, but past clinical trials have confirmed that medical cannabis is at least of some value in treating: |

* Pain; including neuropathic and cancer pain
* Nausea and anorexia
* Spasticity
* Epilepsy
* Glaucoma
* Insomnia
* Migraine headaches
* Movement disorders; including Parkinson's disease, Multiple Sclerosis
* Psychiatric disorders; including anxiety, PTSD, depression

| | |
| --- | --- |
| | Despite cannabis remaining illegal under federal (U.S.) law, it has been proven safe for human consumption, and cannabis overdose or mortality are non-existent. Cannabis has been around and used for therapeutic purposes for centuries. There is a growing trend in America towards acceptance of cannabis use and increased support for additional studies to more accurately determine it's true health benefits. |
Have you ever thought about growing your own Medical Herb Garden,

but just didn't know where to start?
Check out our awesome beginner's hydroponic herb garden kit here:
A Medical Herb Garden?

A word of caution here. Despite the fact that more and more U.S. states are passing laws allowing the possession and use of medical cannabis, we strongly urge you to find out the current restrictions and regulations where you live. Be informed. Consult an attorney and know the laws and penalties before you rush out to start your own commercial medical cannabis hydroponics farm.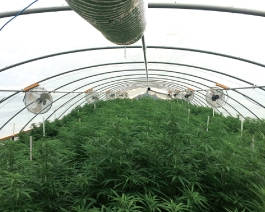 If you have determined that medical marijuana is legal in your locale, you should answer the following questions to determine if you are eligible:


* Are you a legal resident?
* Do you have an eligible medical condition?
* Do local laws allow use?
* Do you have consent from a licensed physician?


Even if medical cannabis is legal in your area, are you allowed to cultivate it yourself, or are you legally restricted to medical herbs or products provided by a licensed dispensary? According to NORML.com, there are a handful of states that allow limited home cultivation of cannabis plants, and we strongly encourage you to visit their website to determine current cultivation laws in your state: http://norml.org/
---
Soil or Hydro?

Okay, so you have determined that growing a limited number of plants is legal in your state. And you want to try to grow your own medical herb garden
How to get started? 
Your first decision is this: should you grow in pots of soil or in a hydroponic system?
We absolutely recommend hydroponics over soil, and for two reasons:
1. It is proven that most plants have consistently the highest yields possible in hydroponic systems over soil-planted pots. It also grows faster and can reduce the total growth cycle by up to 2 weeks.
2. Research has also confirmed that even a very simple hydroponic system (DWC or Deep Water Culture) can give highly favorable results. Some hydro methods are overly complicated and not beginner-friendly, but others are very simple to understand and operate. See Medical Herbs for more about a super-easy beginner's system, a complete hydroponic herb kit to get you started.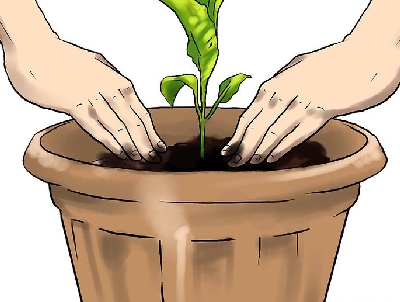 To be fair, there are some advantages to using soil over hydroponics:
* No learning curve- cannabis is grown in soil just as any other potted house plant. Cheap and easy. No special equipment or specialized nutrient solution to monitor.
* More forgiving- soil-based plants can be neglected for several days and still survive, even thrive. Most hydroponic systems demand more TLC. The nutrient solution must be tested periodically and topped off with water, sometimes daily.



DISCLAIMER



We care about our visitors and so issue this 

CAUTION & DISCLAIMER about medical cannabis...



Growing and possession of marijuana is illegal under U. S. federal law. In some areas of the country, it is a felony, while in others it's only a misdemeanor. It is also legal in some states with certain restrictions, and in some countries outside the U.S.

The owners and editor of this website do NOT advocate you breaking the law. Only grow medical herbs in areas in which it is legal to do so. If you are contemplating using any procedure or information contained in this website to grow illegal substances, you are proceeding at your own risk, and against our advice. We advise you to consult with an attorney first. Make an informed decision. Know what the consequences might be.

The owners and editor of this website, Hydroponics-Simplified.com, do not accept liability for any actions you might take after reading our information. 
To Beginner's Hydroponic Herb Garden Kit