This post may contain affiliate links. That means if you click and buy, I may receive a small commission. Please read my full disclosure policy for details.
HYDROPONICS ADVANTAGES
Why Bother?

It takes a bit of effort and expense to set up a hydroponics garden. So why go to the bother? Because it's worth it, in my book.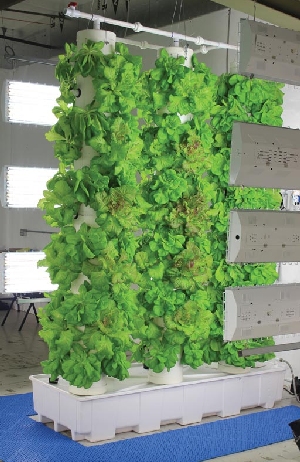 Okay, so maybe I'm a little prejudiced towards hydroponics. I've been touting all the virtues here, so I think it's time now for you to explore all the pros and cons involved. Get a more balanced picture. You need to know what you would be getting into before you commit to it. And especially before you spend any money on it. 
First tour all the  advantages of hydroponics.

Then come back and  explore the disadvantages.
   So how do I get started?

Well, you've had a chance now to weigh all the pros and cons of hydroponic gardening. We hope you decide to join us in this fascinating pastime and start your own project. Although you may still feel on "information-overload", stick with us, and at the end of the page we'll show you how to get started.
Hydroponics advantages…

 Like our
website? (We do too...) 

Our mission is to bring
you the most important, interesting, fresh and creative information on the modern gardening method known as... hydroponics!
We invite you to
join our growing village of hydroponic gardening enthusiasts by subscribing to our free monthly offering, The Urban Farmer.
Stay "plugged in"
to your fascinating new hobby with our most excellent newsletter/ezine, and receive:
Troubleshooting tips &
FAQs (Frequently Asked Questions)
Honest, unbiased reviews
of new techniques and systems
Spotlight on pests, plants
and products
Visitor submitted project
photos; successes and failures!
  All this, delivered
right to your mailbox!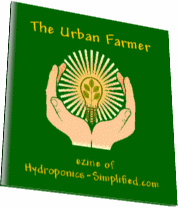 The Urban Farmer...

Keeping you on the cutting edge of  hydroponics.

             
          
             Sign Up
below! This is a No Spam Zone



GETTING STARTED IN HYDROPONICS
What's next? Well, first you should think about what type of plants you want to grow, as this will help determine which system you should create. In the next section, we help you decide  What To Grow.

Return From Hydroponics Advantages to the HOME PAGE
New!

Comments

Have your say about what you just read! Leave me a comment in the box below.