This post may contain affiliate links. That means if you click and buy, I may receive a small commission. Please read my full disclosure policy for details.
HYDROPONIC HERBS
A Guide for the Herb Freak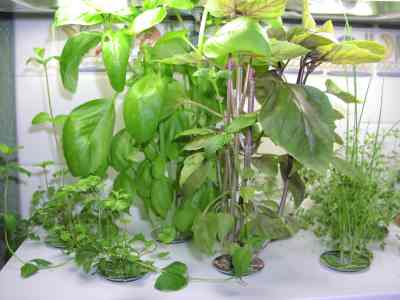 Note:
This page is mostly about kitchen (cooking) herbs. If you wandered in here looking for information on medical or recreational herbs, visit Medical Herbs.
Culinary hydroponic herbs are slow-growers, and take a
couple months to really mature; but then you've got a steady supply of
gourmet cooking greens you can harvest from daily. An herb unit will
last over a year if you keep them picked.
Herbs require high
light and warm temperatures, in the 70s. Keep the plants bushy instead
of letting them get tall and leggy, by pinching off the tops when 6-12"
tall.
Herbs require little
care, have a wide variety of uses and do well in hydroponics. We suggest
you keep a separate hydroponic herbs unit specifically for your year-round
kitchen garden. Read about dedicated hydro herb units here: Indoor Herb Garden.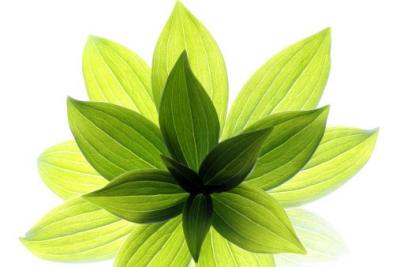 The Culinary Herbs
We feel that a dedicated hydroponic unit for a perpetual herb crop right in your kitchen is the best way to go, that's what we do.
But we found this nifty herb garden kit that grows herb nursery seedlings in jiffy pots, transplantable to an indoor planter or even outside. Thought you might be interested: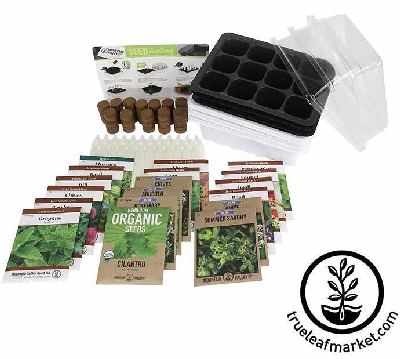 ---
These folks also sell a really cool culinary herb seeds kit, with 12 different varieties to play with: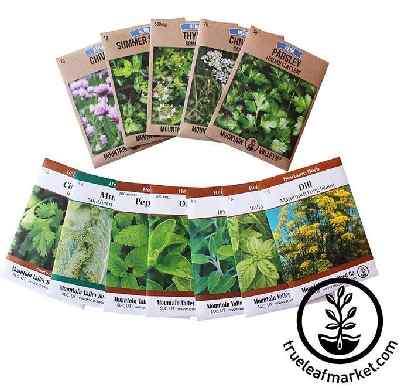 Popular Culinary Herbs

Basil-
Basil is a favorite and grows great in hydroponics. Keep the tip
pinched off to keep it bushy and productive. Here's some great tips on pruning basil for the best production. Fresh basil provides a
sweet and tangy flavor to foods that is a real treat. It is excellent
for Italian cuisine and tomato-based dishes, pesto butter. Try chopping
fresh basil leaves and sprinkle it on tomato salad or pizza.
Marjoram- sweet and milder version of oregano. Use on all meats, in stuffings, omelets and cottage cheese.

Mint- Awesome crushed into fresh brewed ice tea and exotic mixed drinks.

Oregano-
A favorite in Italian, Spanish and Mexican dishes: tomato dishes,
pizza, soups, stews and stuffings. For a real treat, add chopped fresh
oregano leaves to your spaghetti sauce and let it simmer.

Sage- Cheese dishes, sausage, pork, and the traditional sage dressing.

Thyme- Soups, sauces and stuffing. Must have for pork, lamb or chowder. Try it chopped on onion soup.

Chives-
With a subtle onion flavor, chives is one of the best culinary herbs.
Saute it in melted butter or chopped in sour cream to top potatoes. One
taste of fresh chives makes you realize how tasteless dried, bottled
chives are (true for most of the herbs). Try it chopped on your
scrambled eggs.

Rosemary -
These woody little sprigs are awesome crushed and used in chicken,
pork, pastas, breads, and sauces. It is a real treat when rubbed onto a
leg of lamb before roasting. Yum!

Return From Hydroponic Herbs to What To Grow


RETURN TO THE HOME PAGE
New!

Comments

Have your say about what you just read! Leave me a comment in the box below.