This post may contain affiliate links. That means if you click and buy, I may receive a small commission. Please read my full disclosure policy for details.
HYDROPONIC BUCKET SYSTEMS
Bubbly & Prolific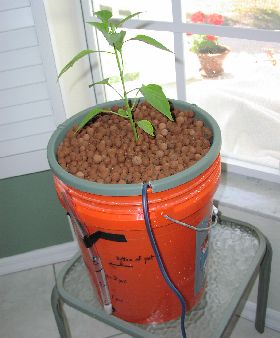 Hydroponic Bucket System
   Part 3: Prepare the Planting Pot


STOP! If you have just arrived at this website looking for hydroponic bucket systems, you might want to go back to page one of this mini-farm plan.
NOW, carry on building this baby!

6. Now
get the pot ready. Drill several 1/4" or 3/8" holes in the bottom and
lower sides of the pot. Use care with this or you will bust out the
bottom of the pot and have to go back to Home Depot (I hate when that
happens). Clean up the holes with a razor knife to remove burrs.
7. Cut a small "V" in the top lip of the pot for the airline tubing to pass through. Use a hacksaw or razor knife to cut this.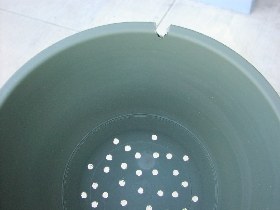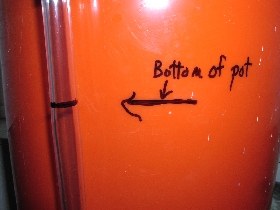 8. Mark
the orange bucket at the level of the bottom of the flower pot when it
is seated on top. You can do this by measuring down with a ruler and
marking the level with a permanent marker. Mark this level on the side
of the bucket and on the clear indicator tubing. With my pot, it was 7"
down from the top of the bucket.

9. Set
the bucket up off the floor on a sturdy table or other support; (its
final resting place). You need to have it elevated so you can drain
solution from it easily. Start adding water one gallon at a time. Check
for leaks at the elbow. Stop after adding each measured gallon and mark
that on the clear level indicator tube, so you will have the volume
indicated once the bucket is set up.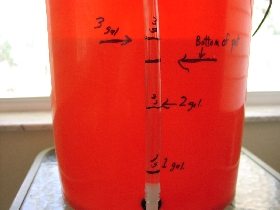 10. Stop adding water when the level reaches an inch above the "bottom of pot" mark. In my case, this took 3 gallons of water.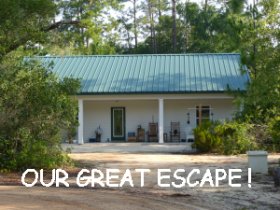 Return From Hydroponic Bucket Systems to Mini Farms

RETURN TO THE HOME PAGE
New!

Comments

Have your say about what you just read! Leave me a comment in the box below.