This post may contain affiliate links. That means if you click and buy, I may receive a small commission. Please read my full disclosure policy for details.
How Does A Greenhouse Work?
A greenhouse is also called a "forcing structure", that is, an artificial environment in which plants are "forced" to grow, despite harsh outside climate. The minimum requirement for any greenhouse is that it allows warmth and light to enter, providing a microcosm climate favorable to plant growth.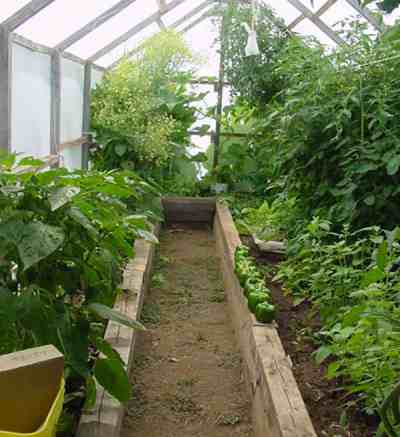 ---
But how does a greenhouse work?
Every greenhouse operates on a simple physical principle called "the greenhouse effect". Sunlight passes through transparent or translucent materials such as glass or plastic. When it strikes an opaque surface inside (plant leaves, greenhouse floor, planters)  some of the light energy is changed into heat.
The darker the surface, the more heat is generated. The greenhouse panels are good at transmitting light, but not heat. Therefore, most of the heat stays inside.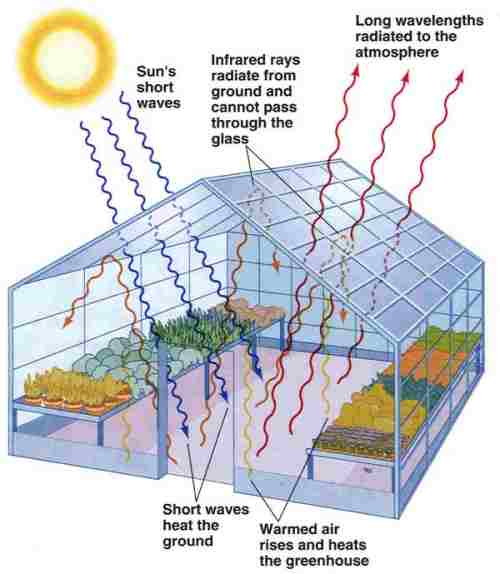 Photo courtesy Indiana.org
And that is how a greenhouse works.
OPTIMAL GROWING CONDITIONS
There are certain conditions under which plant growth, or photosynthesis, stops:
*Temperature falls outside certain limits (for vegetables, usually 40° minimum & 90° maximum)
*The intensity and duration of light does not meet certain standards (most vegetables require 4-6 hours of direct sunlight minimum, fruiting plants may need up to 8)
A greenhouse allows you to maintain the proper temperature and light conditions for optimal plant growth. For any greenhouse, the sun should be the primary heat and light source.
If we all lived at the equator, the sun would provide all our energy needs. But in many areas, particularly cold or rainy climates, supplemental heating and/or lighting may be necessary to sustain greenhouse growth.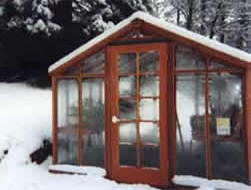 REMINDER
Don't forget the "enjoyment factor" this stress-free personal retreat will provide.
Active plant growth produces more heat and also humidity to build up. Greenhouse vents and sometimes fans are necessary to exchange gases, cool and circulate the air, and drop the humidity level. Water and fertilizer provide plants with the energy they need to grow.
Your goal for your greenhouse is to keep the temperature, light, humidity, and nutrition parameters within the ranges preferred by the plants you want to grow.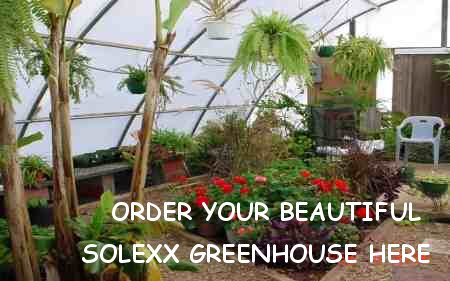 Update! Our long-promised and eagerly-awaited DIY      Greenhouse e-book is ready!
Simon's Super Simple
On-The-Grid, Off-The-Grid 
Hydroponic/Aquaponic 
Survival Greenhouse
| | | |
| --- | --- | --- |
| | | Simply awesome! |
Interested in Passive Solar Greenhouse methods?
RETURN TO HYDROPONIC GREENHOUSES
RETURN FROM HOW DOES A GREENHOUSE WORK TO HOME
New!

Comments

Have your say about what you just read! Leave me a comment in the box below.