This post may contain affiliate links. That means if you click and buy, I may receive a small commission. Please read my full disclosure policy for details.
EBB AND FLOW FITTINGS
For Your Mini Garden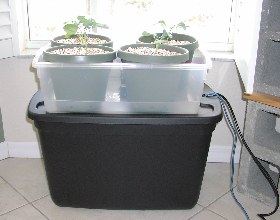 BUILD A SMALL EBB & FLOW SYSTEM
   Part 2- Ebb and flow fittings

STOP! If you have just arrived at this website looking for ebb and flow fittings, you might want to go back to Part 1 of this mini-farm ebb and flow plan.
NOW, carry on building this baby!
Below is what the fittings for the drain table look like. They comprise the major
plumbing for this system.
The shorter pipe allows the fluid to flow up
into the planting bed. The taller one acts as an overflow valve. When
the level of fluid reaches the slits, it starts to drain back down into
the reservoir, preventing the table from overflowing its sides.
The
overflow tube in this photo has 2 extension pieces on it. We only use
one extension for this project, so it won't be this tall. You can order
the complete kit here for a few bucks: Ebb and Flow Supplies.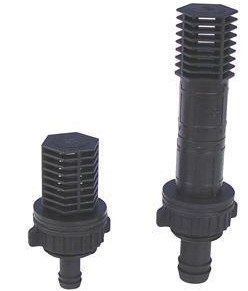 Build Your Mini Ebb & Flow Garden


1. Cut two 1-1/4" holes
in the center of the clear Snaptopper tray. Smooth the rough edges
lightly with a file or sandpaper. Your 4 pots need to fit around these 2
holes, see below.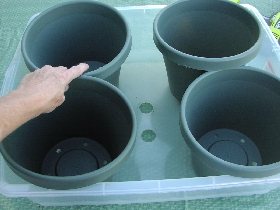 2.
Place clear tray on top of the black tote lid, and center it carefully
both ways. Mark the exact center of each hole in the tray onto the black
lid with a marker. Then cut two 1-1/4" holes in the black lid where
marked. The idea is to line the holes up in each piece as shown below, right.

3. Cut 2 additional 1-1/4" holes in either side of the black lid:
-One is for the pump plug and bubbler tubing to pass through.
-The other is to check the fluid level and to add nutrient solution after assembled.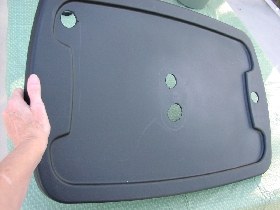 4. Screw the two drain fittings into the center holes in the clear bin only. The rubber gasket goes on the underside
of the bin. Hand tighten securely, but do not use tools or you will
strip them out. Place ONLY ONE extension on the overflow tube (the
thicker, 3/4" tube), as shown below.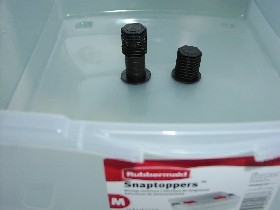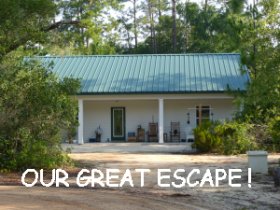 Return from Ebb And Flow Fittings To Mini Farms
RETURN TO THE HOME PAGE

New!

Comments

Have your say about what you just read! Leave me a comment in the box below.