CONSERVATORY GREENHOUSE
For Serious Gardeners!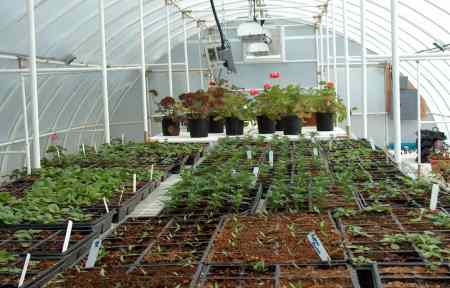 Now we are getting into serious, substantial greenhouses. These models are 16' wide and as long as 20'.

If you are a serious gardener or small commercial grower, desiring a permanent house for all your needs, including hydroponics or a survival greenhouse, then the Conservatory is for you.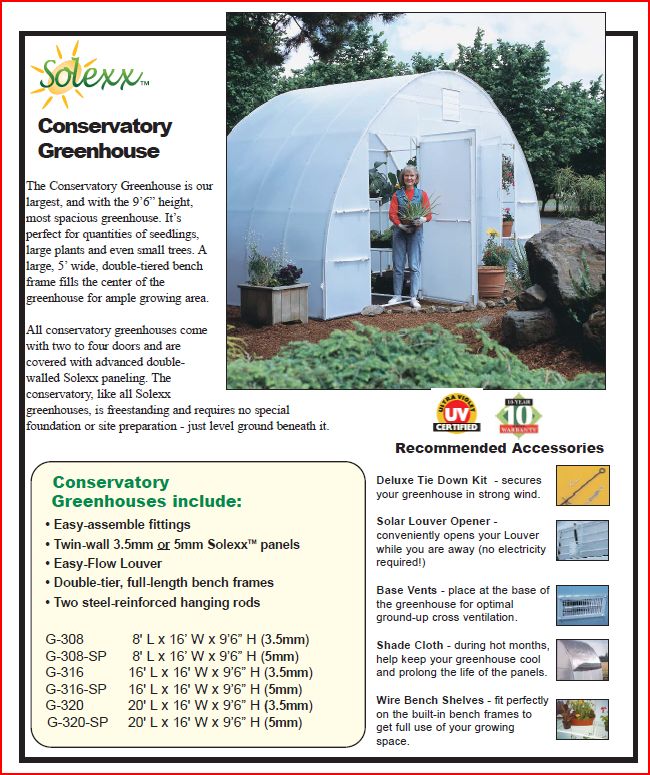 Please note: Our price is for a unique bundled Solexx greenhouse kit. Tiedowns, base vents, solar louver opener and Simon's Simple Greenhouse Guide are included with our Conservatory kit, FREE.

Prices and ordering here: Best Solexx Prices


Proud to be an Authorized Dealer of Solexx™ Products!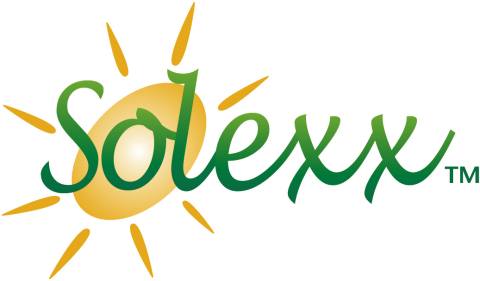 RETURN FROM CONSERVATORY GREENHOUSES TO HOME PAGE