This post may contain affiliate links. That means if you click and buy, I may receive a small commission. Please read my full disclosure policy for details.
Back to Back Issues Page

Urban Farmer: * Hydro in a Nutshell * Fodder Systems * Troubleshooting Tool
August 01, 2015
---
The Urban Farmer, Issue #082 * August
,
2015: Hydro in a Nutshell * Fodder Systems * Troubleshooting Tool
 "You have to get up and plant
the seed and see if it grows, but you can't just wait around, you have to water
it and take care of it".
~Bootsy Collins
---
Check out this great infographic from Safer Brand
Organic Pesticides:
Hydroponics in a nutshell:
---
FODDER
Start saving over 50% of your feed costs now!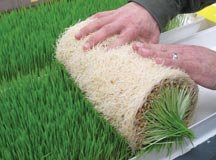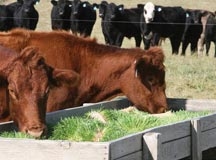 Take control of your livestock feed costs and grow your own healthy, fresh,
hydroponic fodder year round with a FodderPro Feed System from FarmTek. Our
hydroponic feed system is designed to rapidly produce highly nutritious fodder
at a low cost, in a compact growing area and with minimal labor. Feeding sprouts
grown in a FodderPro Feed System will improve the health and general performance
of your livestock and reduce your feed costs by over 50%.
Contact this website for the absolute best price on an economically
SMART hydroponic fodder system. An excellent alternative for drought-prone areas
and minimal grazing land for your livestock. We will send you information on the
different sizes and our attractive prices. Inquire today!
---
Automated Garden Controller System
One of our visitors has invented an automated
system, follow the link below:
http://www.instructables.com/id/CoreConduit-Automated-Garden-Controller-System/step2/Gather-your-Arduino-and-friends/
---
UPDATE ON OUR WINTER GARDEN
 Hoops of Hope (Our original Hydroponic SURVIVAL GREENHOUSE)
Alright, the hoop greenhouse is lying fallow right
now. Heat of the summer.
We are now working on the solar-powered system (off-the-grid).
Hope to release the complete book how-to in the early fall. Sorry for the delay, had
some family illness come up 🙁 
All is better now 🙂
---
Video of the Month:
Self-Sustaining, Economic, Hydroponic Garden
https://youtu.be/40tVY4jlHx4
---
Hydro Tip of the Month-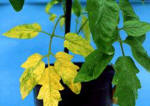 Black spots on your leaves? Seeds rotting before
sprouting? "Tiny moth" invasion?
Troubleshoot and treat hydro disasters here:
Hydroponics Troubleshooting Tool
---
We hope you have
enjoyed this issue of The Urban Farmer Ezine. Each month, we will bring you another inspiring photo, gardening quote or idea, plus fresh new hydroponics news, techniques & products.
Insiders tips to get you growing…

Hydroponics-Simplified.
---
Back to Back Issues Page