Update in Kung Pao in Bubbler
by Memwl
(Phoenix, Arizona)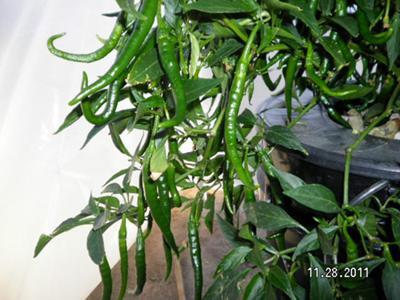 This thing is loaded
Click on each photo to enlarge

This is an update of what I submitted about a month ago, Pick the best looking ones
This is in a homemade cold frame on a table in my backyard, it has an aquarium heater in it and is powered by (2) double outlet air pumps, that water really boils in there.
I should harvest all through the winter barring a really hard freeze.

Join in and write your own page! It's easy to do. How?
Simply click here to return to Photos.