SBI SITE BUILD IT REVIEW
How I made this website…
And why you need one, too.



I reckon if you clicked through to this page, you are curious about this thing called SBI, and wanted to learn a little more about it.
I feel very lucky that fateful day I first read about SBI, and I feel now like it was a turning point in my life. I am not rich from my internet businesses. But the website project has allowed me to stay home and do what I love to do. It has changed my life for the better. The best part is the feeling that  I own my life and my time. I can walk away from the computer any time I want and take a holiday.

My income is steadily growing, day after day, whether I work on the websites or not. It grows faster when I do a lot of work, but it still grows while I go away on holidays. I earn money while I travel, I earn money while I'm gardening, I earn money while I sleep. It's pretty cool.



---
SBI: Site Build It!

Now I pretty much told my whole story in the About Me page, and so I figured you might want to hear now from some other successful site builders….
(And don't miss the FAQs which follow.)
Here are some short testimonials from real SBI! customers whose lives have been changed by Site Build It: 
*****************************
"A wholehearted "Thank You" to SBI! Perhaps it seems weird to thank a computer program, but Site Build It! is not some technically run corporate group with invisible leaders. It's really a down to earth company run by a fatherly CEO, bringing a global family of like-minded people together in success and freedom.

I feel so fortunate to be a part of it and I suppose I'd be considered "one of the lucky ones," living the best of both worlds... at home to raise my kids, giving them the gift of always being there for them, while running a successful business at the same time. Passion, freedom and fulfillment... does it get any better?!"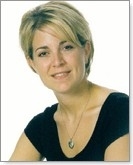 ~ Michelle Schill; style-hair-magazine.com
http://case-studies.sitesell.com/truelove.html#WAHM
*****************************

SBI: Site Build It!

"I now have a business that I can grow over the years. A business that is fun. I'll never do a 9 to 5. I'll always own my own life. That, more than money, more than learning about the Web, more than anguilla-beaches, more than learning how to write well, that is the most important thing I've learned from SBI!. Own your own life. If you don't, what's the point?"



~ Nori Evoy; Anguilla-Beaches.com
http://case-studies.sitesell.com/truelove.html#FINDERS 
 
*****************************
SBI: Site Build It!
"Real people actually visited my site from the search engines, just like Dr. Ken told me would happen all the way through the Action Guide. And some of them started to convert into income. I was hooked. Once you see the traffic start - real people who want the information you provide - it's just a matter of doing more and more of the same. It's really simple once you know how. Build more and more traffic. "PREsell" by giving people information they want, and THEN monetize (how you are going to make money off your site)."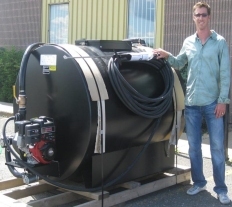 ~ Judd Burdon; Asphaltkingdom.com
http://case-studies.sitesell.com/truelove.html#JUDD
---


Now for the FAQs:

SBI: Site Build It!
 
I often receive emails asking me questions about this website and about SBI. Obviously there is a lot of curiosity about it, and obviously I didn't do a good enough job when I told you about it, because the questions are always the same:
What exactly is SBI?
How much can I make from a website?
Is this really as easy as it sounds?
How much time do you spend working on your site?
"But I can't write!"
It sounds good but I have no idea what I could make a website about!
It says it costs $299 per year or $29.99 per month. What are the costs after that? Are there any catches?
 
**************************
SBI: Site Build It!
What exactly is SBI?
The best way I can describe it is this: SBI is a "do-it-yourself" kit for building a profitable website. It is a brilliantly conceived package with all the tools you need, and they take you by the hand and teach you step by step how to:
Find the perfect topic for your site
Build an attractive webpage with no knowledge of web design or programming skills
Effortlessly submit to all the right search engines to get traffic
Track all your numbers and statistics behind the scenes
Make money from your site, no matter what it is about
How much can I make from a website?
 
It depends, and I'll tell you why. I hate to give you a dollar amount up front. There are SBI sites which provide a couple hundred dollars to help pay the monthly bills, and then there are sites that are pulling in over $100K per year! It depends on how profitable your niche is, and how much time and effort you devote to the project. I will tell you that right now I am making 4-figures per month. Not quite enough to retire on yet, but enough to change my lifestyle and keep me home with Mama Cat. 
 
Is this really as easy as it sounds?
That is probably the most common question. The answer is, yes and no. It depends how you define easy. It certainly isn't a matter of pressing a few buttons and the money starts rolling in. If that's what you meant when you said easy then the answer is no.
The one point I stress in every email, whether people asked this question or not, is this: it takes time, hard work and commitment to build a successful website. Do not underestimate the amount of time, the amount of hard work, and the amount of commitment involved!
But that's all it takes. It does not take exceptional writing skills, it does not take technical knowledge, it does not require that you know anything about computers or websites. Nothing.
You will have to learn a lot in the beginning, but that learning is part of SBI. You will be guided through the whole process. Anybody with a brain who's willing to learn and work can do this, no matter what their background. So if that's what you wondered, then the answer is yes. It really is that easy. You can do it.
 
How much time do you spend working on your site?
First let me say that you can start a website in your spare time, on weekends  and such. There is no timetable, and in fact, you are encouraged to "tortoise it" and be patient with the system.  Long-term success is your goal. [Tip: There really is no GRQ (get rich quick)].
That's how I started my first site (Findlove-Keeplove). I was working full-time at my medical reports "day job", so I could only do the site on the weekends, pretty much. I usually wrote a page or two per week in the first months. Later, I scaled back the day job and started putting in about 20 hours a week. But that was the max I have ever worked on the websites in a week.
It does take a lot of work up front, and then it sort of goes on "auto-pilot", and the visitors and income grow without a lot of "back-end" work. I am working pretty hard right now developing my third site, but the first two just require some maintenance, an occasional new page or two and answering emails.
It sounds good but I have no idea what I could make a website about.
That is absolutely not a problem.
Most people who already have an idea change their mind once they start with SBI. I had some ideas when I started and luckily dumped them after starting the program. SBI helped me find good topics for all my websites.
The first thing that SBI teaches you is how to select a profitable topic. There are no general rules. Everybody is different so this is an individual decision. SBI has brainstorming tools. You use them to generate ideas and to analyze them. You'll see if there is enough interest in a topic, how much competition there is, and if there is money to be made. They have tapped into a huge real-time database that provides these answers for you.
To choose a topic for a website is the most important step in the whole process, so you shouldn't do it without SBI anyway. Don't know what to make your website about? Good!
It says it costs $299 per year (or $29.99 per month). What are the costs after that? Are there any catches?
No catches :-).
$299 is the yearly subscription fee. It works out to $25 a month, or $29.99 if you choose to make monthly payments. I just pay the annual fee in one payment.
I also want to mention, there is a new feature, built right into your website package, called Content 2.0. This is fantastic software which allows your visitors to easily submit stories, photos, questions and comments. Your visitors actually help write your website. This used to cost extra, but SBI has recently released it for optional use by any SBIer, at no additional cost. Just another valuable feature to help grow your business, now free of cost!
There are no other costs involved for an SBI website, that's it. You will not find the usual "gimme", more fees for essential services.
Did I mention, it's totally risk free? SBI! has a no-risk, 30-day money back guarantee. They're happy for you to try it out to see how you like it. There are no catches whatsoever. SBI includes everything you need. There are no hidden costs. You can't go wrong by trying it out. The way I see it you have everything to win and nothing to lose.
"But I can't write!"
I thought the same thing when I started. But as I already mentioned above, SBI teaches you everything you need to know to build a successful website, including how to write compelling content.
Ken Evoy (our fearless leader) wrote a fabulous book called Make Your Content Pre-Sell. It teaches how to write for the web. If someone tells me they worry about their writing skills, I send them this link: you can  Download Your Free Copy Here. 


---
SBI: Site Build It!
I think that's it, I've told you what I know about SBI, how it has impacted my life, and why I think you should seriously consider giving it a try.
I wish you much success and happy travels, whichever trail you do take! And remember: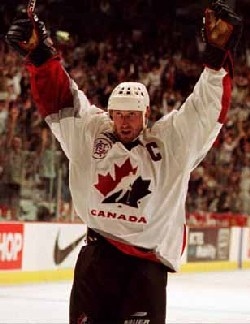 "100% of the shots you don't take don't go in." 
       ~Wayne Gretzky
---
Try SBI – because if I can do this, you can too!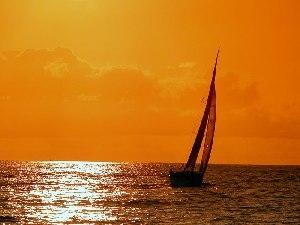 "Twenty years from now you will be more disappointed by the things that you didn't do than by the ones you did do. So throw off the bowlines. Sail away from the safe harbor. Catch the trade winds in your sails. Explore. Dream. Discover."
               ~Mark Twain



---
P.S.- Do you have any questions left about Solo Build It? Want to know how exactly it could work for you? You can quickly contact Solo Build It and  ask any questions here.
Or send me an email, if I can help in any way.