Mini Bubbler
by Memwl
(Phoenix Arizona)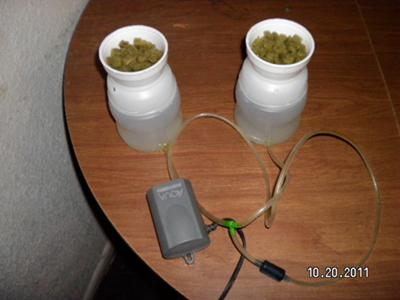 Mini-Bubbler
Click on each photo to enlarge.

Made from plastic powdered Drink Canisters
with Styrofoam cups with holes drilled in bottom
1 small air stone in each, also shown is a Bubbleponics cucumber, that uses a submersible pump along with an air stone, that delivers really o2 infused water.
Also a Kung Pao Pepper plant in a bubbler.