---
The Urban Farmer, Issue #049 * NYC Rooftop Hydroponics * Reflector Comparison
July, 2012:





"The love of gardening is a seed once sown that never dies."

~

Gertrude Jekyll
---
Soil-less sky farming: rooftop hydroponics on NYC restaurant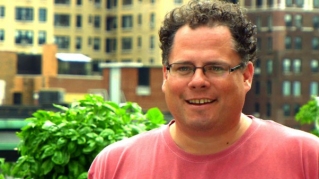 Chef John Mooney believes so strongly in local food that for his latest restaurant in Manhattan's West Village, most of his produce travels just 60 feet from the building's roof to his kitchen. Cool video here.
---
Which light reflector is most efficient?

Article provided by Growers House
Next month testing of LED lights!

---
Hydro Tip of the Month- Love those plants!
You will have a much more successful garden if you set aside just 5 minutes per day to check your garden thoroughly. How do they look? Any problems? Look carefully for bugs (especially the undersides of leaves). If you find a critter, squash him dead. This is an excellent way to head off a serious infestation before it takes hold.

---
We hope you have enjoyed this issue of The Urban Farmer Ezine. Each month, we will bring you another inspiring photo, gardening quote or idea, plus fresh new hydroponics news, techniques & products.
Insiders tips to get you growing...

~Stella and Simon from Hydroponics-Simplified.
---